Upsides of lockdown for our little ones
A simpler life means focusing on the simple things of life. Trust our little ones to know this. While they will miss their buddies, their grandparents, and maybe even their teachers, they will have each other and you. While I'm very aware the world is in crisis right now, I also think that this time of forced togetherness can bring about some good things.
They will be aware of our need to protect their grandparents and other elderly relatives/neighbors. They might even draw pictures of them or write them letters. This is a good thing. Intergenerational contact works both ways and is very beneficial for children. Encourage this by setting up video calls with your parents/parents in law, and just let them have chats. This will give you time for a much-needed break too.
If you have more than one child, watch them interact. They may have fights, but they only have each other, so it's in their own interest to make up.
They will rediscover toys they haven't played with for a long time. In fact, most of them have probably found a new home under their beds.
With more time on their hands, they can focus on nature outside of their house. Sitting outside appreciating birdsong is a great thing to do.
Their parents have finally time to play board games with them or even jigsaws.
If you're lucky enough to live in the country, your children can ramble with you (within your designated zone of course). What a great thing to do.
They finally get to watch movies with you. We caved and signed on for Disney. There is a great selection of classic family movies for very children of all ages. By the time we've been through them all, I'm sure our lockdown living has come to an end.
You'll be surprised at how creative your children are when it comes down to it. I joined a FB group for lockdown families, and there are some fantastic suggestions for book-based arts and crafts, building teepees from pallets and creating giant snakes and ladders on a large piece of cardboard. Their pics have inspired my children to come up with their ideas.
Strategies for lockdown living
Routine matters. Getting up, dressed, and having breakfast by 9 am each morning has helped us to stay sane. Little breaks punctuate our day and keep things fresh.
Appreciate your nearest and dearest. Be kind to the peeps you're sharing your lockdown living with.
Go outside. If you're lucky enough to live near some green, and you're allowed to go there, please do. It's important to get some fresh air into your lungs. We have been taking daily walks, and it's the highlight of our day. With such little traffic, we can take advantage of our country's roads, within our designated zone of course.
Leave your comfort zone and try cooking new dishes. Experiment with what you have in the store cupboard and get the kids to help you decide what to make. So what if it doesn't turn out well every time. Guaranteed your children will always remember you made that disgusting purple soup.

A quick and easy recipe to try with your kids is egg clouds.
Exercise helps. I mentioned Joe Wicks, but there are many other online workouts you can do with your kids. Cosmic yoga is fun for little ones, see below.
Make up a plan for each week on Sunday and share it with your children (if they're old enough to understand). Make sure to include a fun thing for them every day, so they have something to look forward to. For instance, a video call with their grandparents, baking something together, a cycle ride or a new game.

You can mix it up or anchor the days by doing a video call with grandad on Monday, cycling on Tuesday, pancakes on Wednesday, Zoom call Simon says with a friend on Thursday, a movie afternoon with popcorn and homemade film posters on Friday afternoon, etc. If you do the same thing each day of the week, it will keep track of what day it is too.
To keep you from staying sane, include a collective tidy up in your plan. Take it from me, tackling the housework together is better for your mental health.
If possible, and if you're not already doing this, share the cooking with your partner, for the same reason as above.
If possible, and if you're not already doing this, share the cooking with your partner, for the same reason as above.
To keep kids from getting bored, make up a few games to play with them. Kids love playing games where every adult in the house partakes. I came across this great one online, and I am planning to try it out with my children. Feel free to adapt it to suit your children's needs.
Train station game
A lovely game you can play with kids of any age. (If they can't read yet, you can use pictures instead). Great to blow off some steam and to burn off some calories (handy if you've just scoffed all your easter eggs).
This game is best if you have a bit of outside space, but if not, you can use different rooms indoors.

What you'll need:
-paper
-plenty of counters (buttons, beads, dry pasta shapes, smarties, etc.)
– at least 7 small (shoe) boxes, or plastic tubs
What to do:
Write signs for your train stations. At least 7, don't go too mad like 20 as it'll be frustrating to play. Ten is fine. 13 if you have a mansion. Signs go in/on the boxes (train stations.

Make your train tickets. Little scraps of paper, half a playing card size. Write the name of each station on about ten scraps, so you'll end up with loads. These are your train tickets. You can adapt this, and use airports as well, and let your tickets be flags.
Place the boxes in different parts of your house, flat, garden. Preferably in separate rooms and quite far apart.
How to play this game:
Find someone who doesn't want to run around and let him/her run the ticket booth. They're in charge of distributing the tickets.
Everyone is given a ticket. Ticket booth person says 'go,' and the mayhem begins. Players basically have to run around until they find the station written on their card. When they do, they put the ticket in the box, take a counter, and return to the ticket person man who gives them another ticket.

Keeps going until someone knocks over a toddler/has a hissy fit/ or until all the tickets have gone. Then count up all the counters, whoever has the most wins, and gets to pick the bedtime story that night, or whatever they deem as prize;-)
Freebies/helpful links to help you cope with lockdown living
To help parents cope with lockdown living, plenty of online companies have made their services free.
Here is a helpful list to make your lockdown living more bearable:
Free story reading/books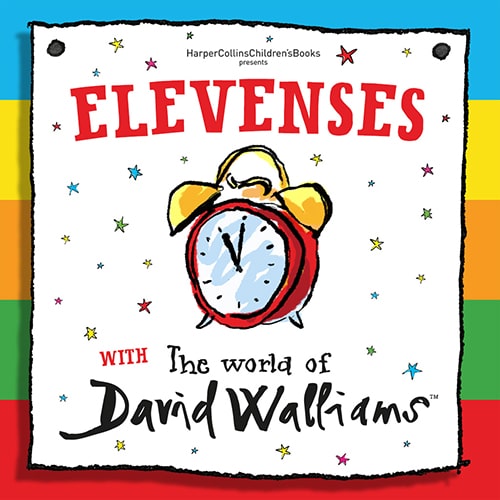 Storyline Online, shows videos featuring celebrated actors reading children's books. Readers include Lily Tomlin, Kevin Costner, Annette Bening, Betty White and lots more.
Free during this period of lockdown living.
Nature
Get your children to recognize birdsong with this free app.
Learning
You have probably been sent tons of links already, here a few ones you might not have seen before.
Art
Free art lessons very gently told by Don Conroy, a legend in his native Ireland.
Mrs G, an English primary school teacher streams a free art activity every day for kids to recreate on her FB page.
Exercise
I have mentioned Joe Wicks and Cosmic Yoga, but if that doesn't float your boat, check out this free fitness page for kids by Donna Dunne, a fitness instructor.
Music
Free guitar lessons by Fender.
Or let Joanna Lumley guide them through this wonderful piece of music: